Our clients enjoy exceptional service and sophisticated and comprehensive coordination of their investment, tax and estate plans. Whether the goal is to protect, preserve and/or grow wealth, our clients receive the utmost care and attention in the development of strategies that include the protection of assets, the transfer of wealth from one generation to the next, investment and business options and innovative financial planning.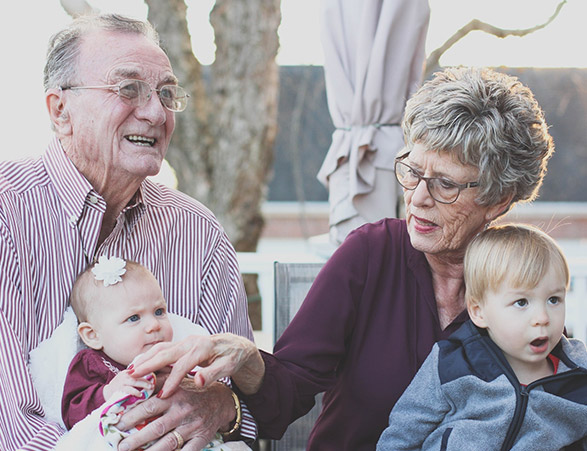 Fee-Based Portfolio Management
With fee based accounts there are no conflicts and no commissions paid. We negotiate fees with our clients based on the total value of the account under management. You get innovative and objective advice designed to meet your financial objectives.
If your goals are to save for education, protect your wealth, plan your estate or ensure a comfortable retirement, our financial planners will help you make confident decisions concerning your goals and objectives. Our unyielding commitment to service and delivering objective and innovative advice will help you plan and achieve your long term financial goals.
We specialize in customizing and overseeing our clients' investment portfolios based on their personal financial goals, needs and objectives. Our in-depth research and analysis applies scientific investment theory to current market conditions. We provide a fee-based portfolio management structure, which facilitates principles inherent with keeping our clients' best interest at heart and sustaining long-term client relationships.
$1.06 Billion in Assets Under Management (as of 2/28/21)
Fee-Based Investment Portfolio Management
Continuous Account & Household Monitoring
Portfolio Evaluation
Asset Allocation
Financial Planning
Mutual Fund, ETF, & Index Fund Selection & Oversight
Fixed/Variable Annuity Products
In-Depth Security Research
Diversified Investment Models
Cash Replacement Models
College Savings Plans
Trust Services
Retirement Plan Consulting
Our Retirement Plan Consulting platform helps business owners and plan sponsors provide retirement plan tailored to their needs. This service includes plan review, asset allocation, manager selection, participant enrollment, monitoring and reporting.
401(k) & 403(b) Plans
Profit Sharing Plans
Simple IRAs & IRA Rollovers
SEP Plans
Defined Benefit Plans
Non-Qualified Deferred Compensation Plans